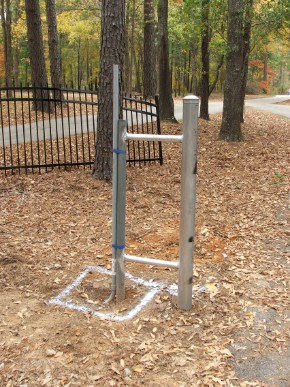 This is the "exit" gate hinge post. Secondary post is welded to the main one for strength and electrical conduit is included in case lights are desired at a later date.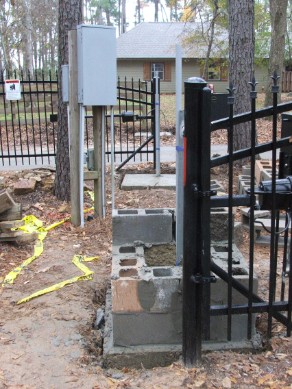 Concrete blocks are used to form the inner structure of the columns. Stone will face each column.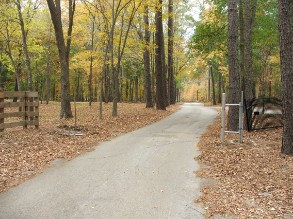 This is the view west on the exit side of the entrance. One of the new gates is leaning on a tree.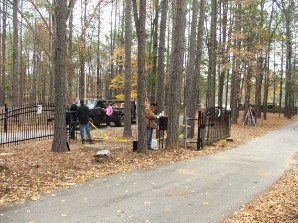 Both the gate contractor and stone contractor on site at the same time.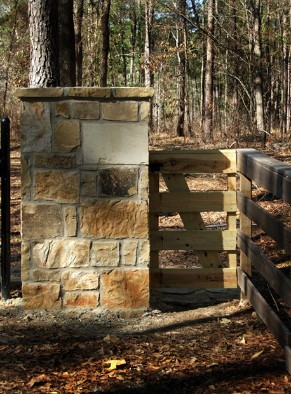 A pedestrian gate was installed next to the entrance pillar to allow residents to leave or enter the subdivision without going through the main gates.

The keypad column is made from the same stone as the four gate pillars. Residents have their personal codes programmed into the keypad memory as well as special codes for emergency and delivery vehicles.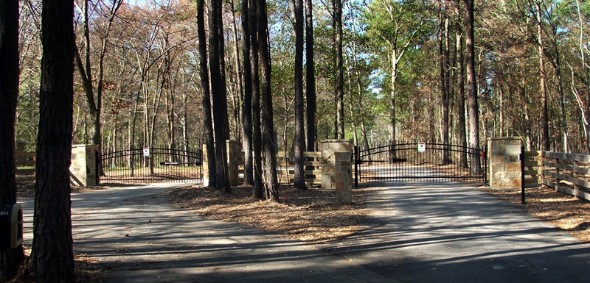 The finished gate project adds a prestigious appearance to our entrance as well as an increase in security for our residents!